MGCI Math Club
MGCI Math Club is the math club at Marc Garneau Collegiate Institute! We're a community of students dedicated to promoting math in our school.
Through the course of the year, we run weekly lectures and organize teams to go to various competitions such as the CHMMC, CMIMC, Girls in Math at Yale, and ARML.
MGMT
The Marc Garneau Mathematics Tournament (MGMT) was first held in 2013. It was then run annually until 2019. After a two year hiatus, it was restarted in 2022.
The Marc Garneau Math Tournament is an opportunity for teams across the GTA to meet other members of the math community, sharpen their problem solving skills, and most importantly, have fun!
The format of the competition has differed over the years. Currently, teams of 4 compete in three rounds; team, guts, and individual. The 2021-22 MGMT ran on June 20th, 2022 from 3-8 pm.
Wolfram generously sponsored us to provide some of the prizes that were available at this year's MGMT. Many thanks!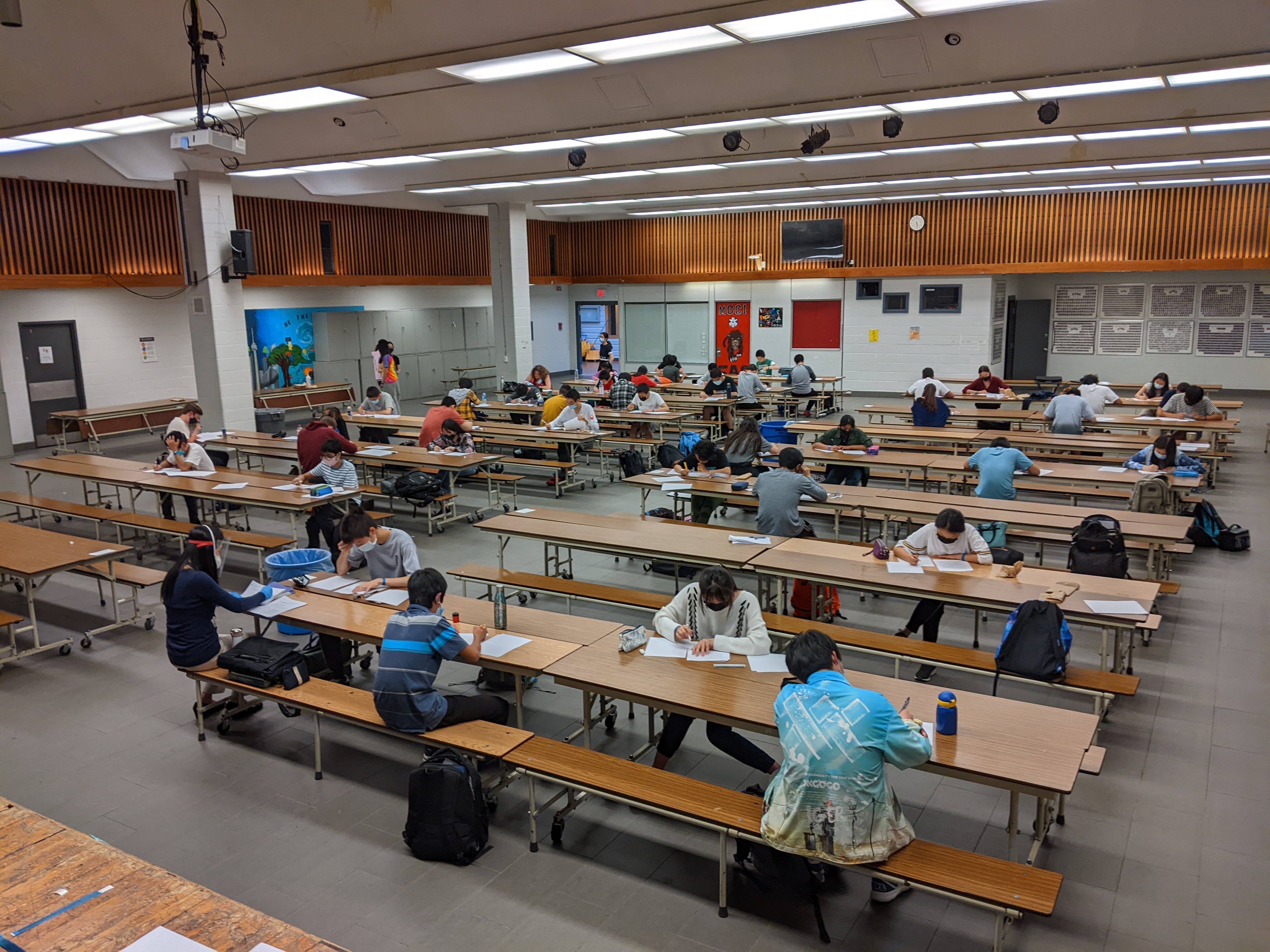 Workshops
The Team
2022-23 Executives:
Miranda Zhao - President
Maggie Pang - VP of Events
Emily Ma - VP of Lectures
Olivia Huang - Marketing
Anthony Chen - Treasury + Web
Caroline Cheng
Elaine Qian
Darian Yan
Aris Chen
William Dai
Andrew Lin
2021-22 Executives:
Miranda Zhao - Copresident
Hao Cui - Copresident
Anthony Chen - Treasury + Web
Olivia Huang - Marketing
Max Lu - Marketing
Aris Chen
William Dai
Emily Ma
Maggie Pang
2020-21 Executives:
Andrew Liang - President
Miranda Zhao - Vice President
Hao Cui
Ethan Hu
Laura Gao
Andrew Wu
Jonathan Wu
2019-20 Executives:
Michael Li
Kevin Wan
Please contact us if you have information for other years.